Mizumoto Park – one for all seasons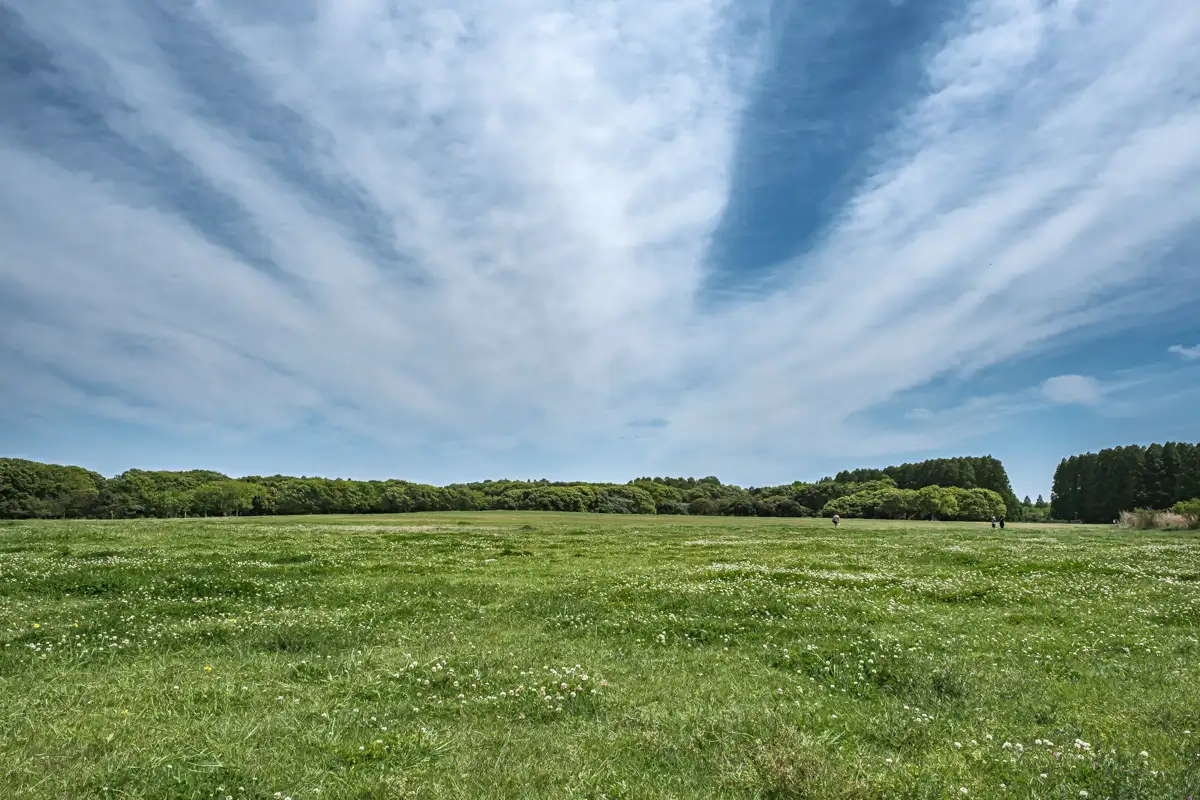 Mizumoto Park is the largest park in Tokyo. It is larger than Shinjuku Gyoen, and Showa Memorial. Nature photographers will find so much for their cameras. There is something for every season.
I have wanted to go there for many years. But it was in Tokyo's Katsushika Ward! Katsushika was like a distant prefecture for me. It was so far. I needed to change that.
My first impressions were excellent. I went there in late spring. Any photographer should love Mizumoto Park. I wish I had more time to explore it that first day. Still, I made the most of my first visit.
The park's Japanese Irises, wisteria, and azaleas are gorgeous subjects for photographers. And then there are the forests of poplar trees and Metasequoia to walk through. If you are into birding, you can do that.
Then there are bridges and a canal to explore. You can walk through a vast grass field. Mizumoto Park has so many unique areas. It's easy to understand why Tokyo nature photographers love it.
The park looked great, but I should have visited earlier in spring or later in autumn. Unfortunately, I went when some flowers were past their best and others hadn't yet bloomed. That's okay because I have an excuse to go again!
Many people have an image of Tokyo as a congested and cluttered city. So it's hard to believe this park exists here. The amount of space is incredible. Its central field is bigger than the one at Showa Memorial. Shinjuku Gyoen isn't in the race at all.
I can't wait to visit it in autumn. The trees that line the Oba River must be a beautiful sight in that season. There are excellent pictures of it on the internet.
During my visit to Mizumoto, I lost my new smartphone, a Google Pixel 5. I had only bought it the day before. When I sat down for a rest, I went to pull it out of my bag, and it wasn't there!! I backtracked my path and couldn't find it.
After a frantic hour of looking, I went to the park's office. Fortunately, someone had found it and handed it in. Whoever it was, I'll never know, but I was grateful.
What's there for visitors?
There are many kiosks; 

BBQ area

Children's playground

A dog run (yes, dogs allowed!)

Car parking is available

Many toilets and drink machines.
Is that another park across the river?
Yes, it is! You might think it is an extension of Mizutomo, but it's not. It is Misato Park in Saitama Prefecture. I heard it has beautiful cherry blossoms, so I hope to photograph them one day.
Photography at Mizumoto Park
You won't have any problems with cameras at the park. It is very photographer-friendly. If you want to do birding, you will need a very long lens.
What can you photograph at Mizumoto Park?
Different seasonal flowers

Autumn trees

Cherry blossoms

Birds

Bridges
Other photo spots in the area
When is the best time to visit?
As I mentioned earlier, I haven't explored the entire park yet. But, after looking at many pictures on the internet, spring or autumn might be best.
Wrapping up
The variety of trees, shrubs, and flowers is incredible. And then there are seasonal changes (i.e., autumn). This park should be very high on the list of any nature photographer in Tokyo.
Please remember this was my first time at Mizutomo Park. To give it justice, I need to go several times at least. So, be ready for new pictures to be here in the future!
To learn more about places mentioned in this article, look at: